Cheap Fortnite STW Items | 100% Safe and Secure | 24/7 Customer Support
Read our reviews
Modded 144 Energy and Physical Hydra
Modded (Double Element) 144 Energy and Physical Hydra
Roles: Gold, Gold, Gold, Gold, Gold
How is this rare?
Hydras can only have one element, and this element must be on the top perk. This Hydra has 2 elements, and one of them is on the wrong perk slot.
Whether you are looking to blast the swarms or husks or add to your collection of rare and unique guns, this 144 energy and physical Hydra is perfect for you.
Combining the power of an assault rifle with the high damage of a shotgun, this weapon is sure to dominate on any mission.
This gun is also very hard to obtain. Due to it being modded, it is not obtainable through normal gameplay. It has also been supercharged 5 times! In order to obtain a supercharger, one must complete missions in ventures, a seasonal campaign in Fortnite Save The World. This weapon is sure to be a great addition to your collection!
Only available for a limited time only - Get yours before they are gone!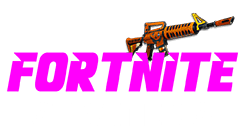 Cheap Fortnite STW Items | 100% Safe and Secure | 24/7 Customer Support
Fortnite Save the World is an incredibly fun game to play, but it is a game of grinding - it makes players use plenty of materials to craft Fortnite items, such as weapons and traps. We can help you to skip the long hours of farming and harvesting materials! Buy your Fortnite items here on FortniteSTWItems.com and skip the grind. Grab the weapons you need, from Nocturnos to Jack-o-Launchers, Siegebreakers to Gravediggers as well as the most epic items needed for crafting, such as Sunbeam and Brightcore. Get the Fortnite items you can usually only find in-game and spend more of your time playing the parts of Fortnite STW that you enjoy the most, like completing missions! We provide you with 24/7 customer support service with every purchase to give you ultimate peace of mind.
Enjoy our great service, only at FortniteSTWItems.com.
Copyrights © 2021 Fortnitestwitems.com. All rights reserved. Fortnitestwitems.com is not affiliated, sponsored, endorsed or associated with Fortnite or Epic Games Inc.