Cheap Fortnite STW Items | 100% Safe and Secure | 24/7 Customer Support
Read our reviews
2,500 x Stone
2500x Stone
Grab a handy quantity of 2500 Stone right here at FortniteSTWItems.com.
Stone is a building material in Fortnite Save the World that is used to build structures made of stone.
Building Materials (also known as Word Resources, or simply 'materials' or 'mats' by players) are essential for survival in Fortnite STW as they create structures in the game that serve as functional defensive forts.
Stone structures offer effective protection as they are stronger than Wood. They are not as sturdy as Metal, but they are a lot quicker to build. Stone structures offer you an opportunity to protect yourself whilst you heal.
A player can harvest Stone in-game by striking rocks, walls and more using a pickaxe/harvesting tool.
If your power level is fairly low, Stone can be challenging to acquire in high quantities, as it is most commonly found in Canny Valley, one of the higher-level Fortnite STW map areas. This is because more rural biomes exist there. For players who have not yet unlocked Canny Valley, purchasing large quantities of your Stone building material online can be an easier way of levelling up quicker.
After purchasing your Stone, don't forget to open up a live chat to arrange delivery. You can do this by clicking the chat icon in the bottom right corner of any page.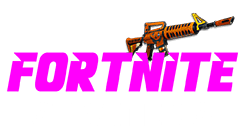 Cheap Fortnite STW Items | 100% Safe and Secure | 24/7 Customer Support
Fortnite Save the World is an incredibly fun game to play, but it is a game of grinding - it makes players use plenty of materials to craft Fortnite items, such as weapons and traps. We can help you to skip the long hours of farming and harvesting materials! Buy your Fortnite items here on FortniteSTWItems.com and skip the grind. Grab the weapons you need, from Nocturnos to Jack-o-Launchers, Siegebreakers to Gravediggers as well as the most epic items needed for crafting, such as Sunbeam and Brightcore. Get the Fortnite items you can usually only find in-game and spend more of your time playing the parts of Fortnite STW that you enjoy the most, like completing missions! We provide you with 24/7 customer support service with every purchase to give you ultimate peace of mind.
Enjoy our great service, only at FortniteSTWItems.com.
Copyrights © 2021 Fortnitestwitems.com. All rights reserved. Fortnitestwitems.com is not affiliated, sponsored, endorsed or associated with Fortnite or Epic Games Inc.