Cheap Fortnite STW Items | 100% Safe and Secure | 24/7 Customer Support
Read our reviews
1/1 PL 94 Energy & Energy Grave Digger
1/1 Power level 94 Energy and Energy Grave Digger
Roles: Gold, Green, Gold, Green, Gold
This Grave Digger is part of the most exclusive and expensive weapons in the game. It is the only one in the entire game with these exact roles and power level.
Here at Fortnitestwitems we pride ourselves on honesty and it is our promise to you that this will never ever be crafted again to ensure this weapon keeps it's value.
What does 1/1 mean? 1/1 means that this is the only exact variant of the weapon to exist in the game making them the most sought after weapons.
How is this modded? Weapons are only meant to have one element this one has two (Energy AND Energy) This is exclusively available right here and once its gone, its gone.
This is YOUR CHANCE to own one of the rarest weapons in the game.
Here at fortnitestwitems.com we value our customers' right to get the best items available in the game. Our 1/1 weapons are fully guaranteed to be 1/1s. Unlike wrong power level 1/1 weapons, our weapons aren't 1/1 by mistakes. A wrong power level weapon has no guarantee that it will remain to be a 1/1, in other words, a glitch causes the weapon to be a wrong power level and hence has no guarantee that it will keep being a 1/1 weapon. To further explain this, a power level 130 weapon can become a 121 because of this glitch, and a 106 weapon can also become 121 because of this glitch. That is the reason why a wrong power level weapon cannot be guaranteed to be a true 1/1 weapon. So why get something that someone else might also be able to get in the future? Get our unique and 100% guaranteed 1/1 weapons instead, only available at fortnitestwitems.com!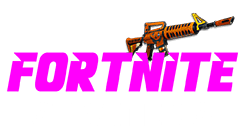 Cheap Fortnite STW Items | 100% Safe and Secure | 24/7 Customer Support
Fortnite Save the World is an incredibly fun game to play, but it is a game of grinding - it makes players use plenty of materials to craft Fortnite items, such as weapons and traps. We can help you to skip the long hours of farming and harvesting materials! Buy your Fortnite items here on FortniteSTWItems.com and skip the grind. Grab the weapons you need, from Nocturnos to Jack-o-Launchers, Siegebreakers to Gravediggers as well as the most epic items needed for crafting, such as Sunbeam and Brightcore. Get the Fortnite items you can usually only find in-game and spend more of your time playing the parts of Fortnite STW that you enjoy the most, like completing missions! We provide you with 24/7 customer support service with every purchase to give you ultimate peace of mind.
Enjoy our great service, only at FortniteSTWItems.com.
Copyrights © 2021 Fortnitestwitems.com. All rights reserved. Fortnitestwitems.com is not affiliated, sponsored, endorsed or associated with Fortnite or Epic Games Inc.